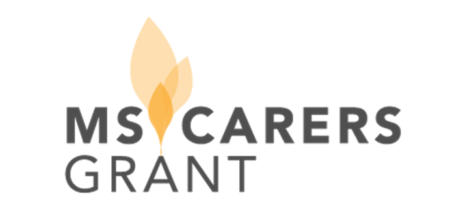 ---
From Europe
MS Carers Grant – Apply now!
30.10.2020
Merck announces 50,000EUR MS Carers Grant
In response to the global COVID-19 pandemic Merck announced the MS Carers Grant to support those caring for a loved one with MS within this new challenging situation. The initiative aim to aid organizations in providing support to people caring for someone with MS.
A total of 50,000EUR will be distributed across up to ten successful organizations, to fund projects that actively support and engage MS carers, whether to support a COVID-19 specific need or not.
The grant is open to innovative, forward-thinking applications from existing patient organizations that provide support to people living with MS and their carers.
Areas of interest
Areas of particular interest include but are not restricted to:
Training and education for carers and their families
Employer education, including:

Understanding carers' needs
Development of policies and initiatives to support carers

Provision and access to respite care
Raising awareness of existing support and information for carers
Advice and support for carers, including:

At point of diagnosis
Emotional and mental health
Finance and careers
Work / life balance
Managing school / university education alongside caring responsibilities
Applicants may also wish to consider how their work can support carers during this particularly challenging time.
Assessment of applications
All entries will be reviewed by an independent secretariat, followed by full assessment by an independent panel using the following criteria:
Evidence of project need
Clearly defined project goals including:
Planning
Measurement
Cost breakdown
Timelines
Anticipated outcomes
Active engagement with carers of people with MS, in all stages of the project
Ability to provide appropriate records and documents to demonstrate utilization of awarded grants.
The following initiatives/applications are ineligible and will not be considered:
Individual applicants
Applicants with links to government organizations
No evidence of support for carers of people with MS
Retrospective project spending
Travel and accommodation costs
Ongoing operational costs e.g. venue hire, bills, printing, staff cost and salary
Building projects
Professional associations, or training for professionals
Endowments, loans, deficits, general appeals
Non-essential items
The initiative opened on European Carers Day, Tuesday 6 October 2020 and the deadline for all applications is Sunday 15 November 2020.
If you would like further information about the MS Carers Grant, please contact: MSCarersGrant@fhflondon.co.uk
---