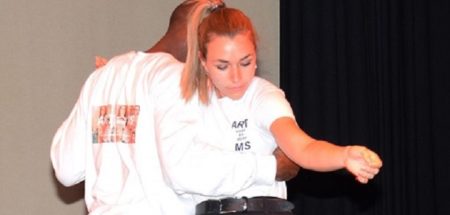 ---
From Europe
Full house in Zuiderpershuis Antwerp with MS on the main stage
20.06.2019
As of 21 May – with World MS Day on the horizon – people in Flanders (Belgium) were encouraged to participate in a special digital campaign organised by the Flemish MS Society on Facebook and Instagram. The main goal of this campaign was to raise the voice of people with MS. But this was not the only event planned for World MS Day in Belgium.
MS on the main stage in Zuiderpershuis Antwerp
On Wednesday 29 May, the invisible symptoms of MS were brought to life both by professionals and people with MS in the famous Zuiderpershuis monument in Antwerp, Belgium. Short and punchy expert-driven presentations followed by a touching testimony by a person with MS made this afternoon unforgettable.
With the invisible symptoms carefully introduced to the audience, people with MS took their rightful place in the spotlight. Art voor en door MS  –  Art for and by (people affected by) MS in English –  was the highlight of the day. A touching performance based on a mixture of dance, drama, art, music, photography and video earned a well-deserved standing ovation for the cause of Multiple Sclerosis.
The spectacle ended with an auction of a special masterpiece created by a person with MS.
Invisible symptoms, exercise and puzzle
This day intended to show the invisible symptoms of MS as they are, but also to show that healthy exercise is important, and that MS is just one piece in the big puzzle of a person affected by MS.
The event was realised in collaboration with Move to Sport, a non-profit organisation that specialises in projects to keep people with MS in motion.  Fanny Van Geel, phd. student at UHasselt created a beautiful choreography that allowed every people with MS involved to express symptoms they specifically experience.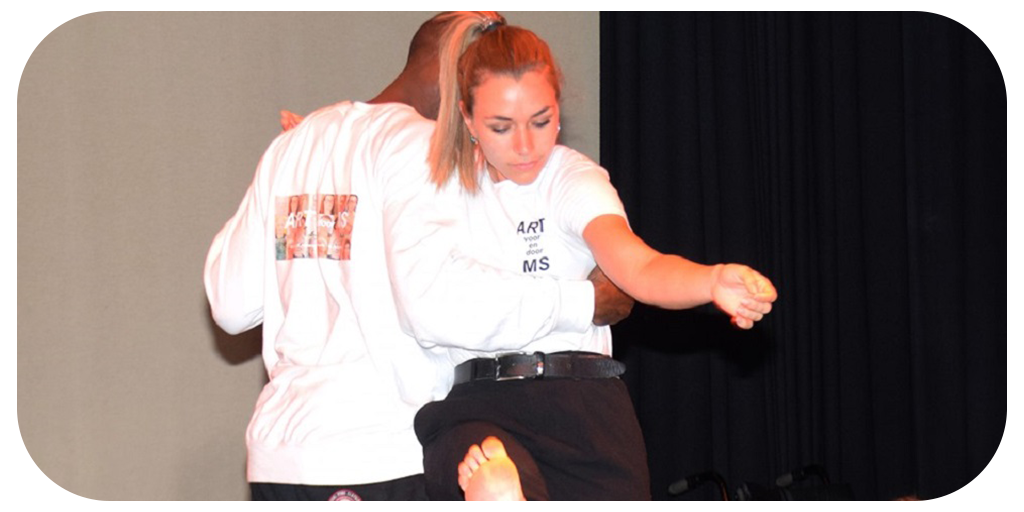 ---