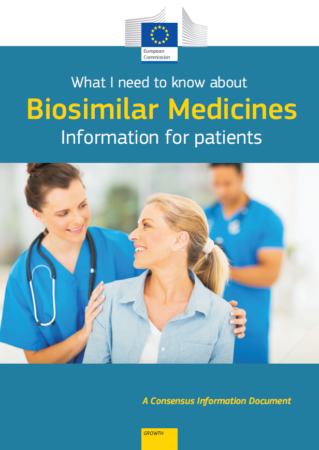 ---
From Europe
European Commission publishes guide on biosimilar medicines
25.01.2017
The European Commission has published a Q&A guide on biosimilar medicines for patients.
The document is available in seven languages (English, French, German, Italian, Polish, Portuguese and Spanish).
Its English version can be downloaded here.
What are biosimilars?
Biosimilar medicines come from living organisms (cells) that have been modified using biotechnology. They are developed to be highly similar to an existing biological medicine.
Biosimilars have a great importance in the treatment of severe diseases such as cancers. They also hold significant potential to create competition in the biological medicine market and can provide patients with broader affordable access to state of the art medicines.
---