---
EMSP News
EUReMS at ECTRIMS 2014: Dissemination and poster presentations
13.09.2014
EMSP's European Register for Multiple Sclerosis (EUReMS) drew near to the conclusion of its first phase with a dissemination event and two poster presentations organised during the Joint Congress of America's and Europe's Committees for Treatment and Research in Multiple Sclerosis – ACTRIMS-ECTRIMS 2014.
Find a very useful ACTRIMS-ECTRIMS Report here.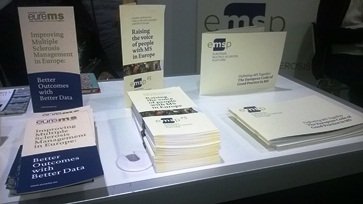 The scientists involved with the project since its start in 2010-2011 presented the preliminary results of the EUReMS studies both in front of the project stakeholders and also in the form of poster presentations exhibited before the thousands of participants at Boston-event.
Detailed information on the dissemination event is available here.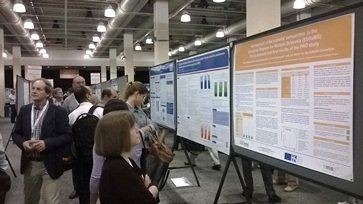 In a pioneering effort, the EU co-funded EUReMS project has identified and pooled MS-data from different registries – hospitals, MS societies and research centres around Europe – and has created a cross-border partnership for its safe and effective storage, analysis, interpretation and dissemination.
A list of the project's deliverables is available here.
---