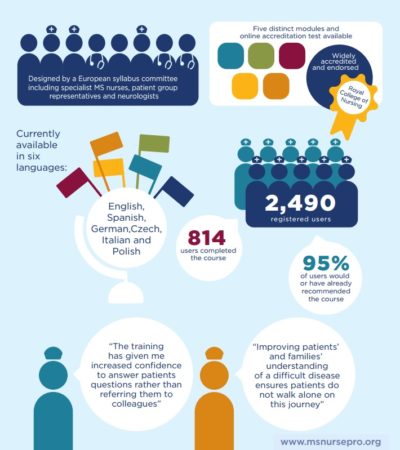 ---
EMSP News
EMSP at ECTRIMS 2015: MS Nurse Pro completed by more than 800 nurses
12.10.2015
This year's 31st Congress of the European Committee for Treatment and Research in Multiple Sclerosis (ECTRIMS 2015) presented a good opportunity for EMSP to mark the significant progress in our MS Nurse Professional programme supporting the specialisation of MS nurses.
Find out more about EMSP's activities at ECTRIMS 2015 here, here and here.
Find our full ECTRIMS 2015 report here.
In three years since their first launch, the online training modules provided by MS Nurse Pro were completed by over 800 nurses across Europe.
Currently, the programme numbers around 2,500 registered users.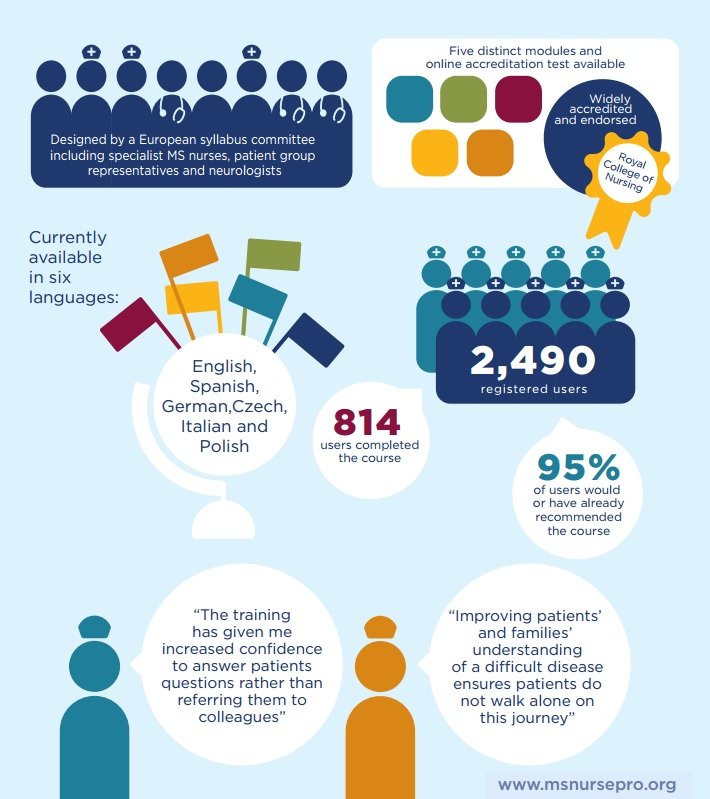 In order to efficiently convey the growing importance of the programme, EMSP commissioned an infographic poster (downloadable pdf pictured above) which was exhibited at our booth during ECTRIMS.
EMSP also ran a successful social media campaign in support of greater education for MS nurses. Concluded during the Congress, the campaign reached a total of 150,000 people.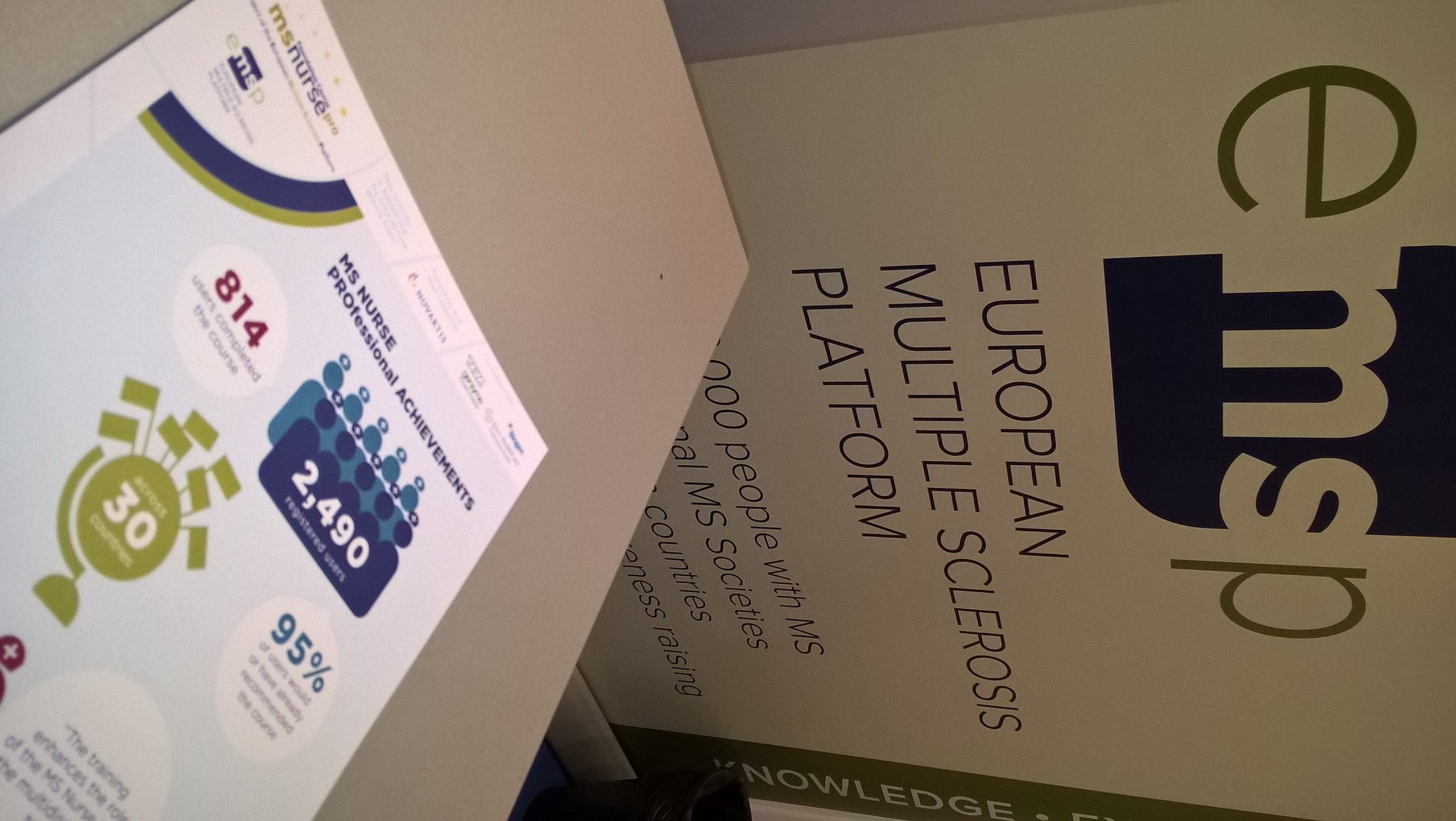 Six languages, more to come
MS Nurse Pro is currently available in six language versions, with Germany the most recent country to adopt the programme, in January 2015. The training modules are also available in English, Spanish, Italian, Polish and Czech.
Further national launches of MS Nurse Pro are scheduled in 2015 – 2016, in Belgium, France, Switzerland, Austria and the Netherlands.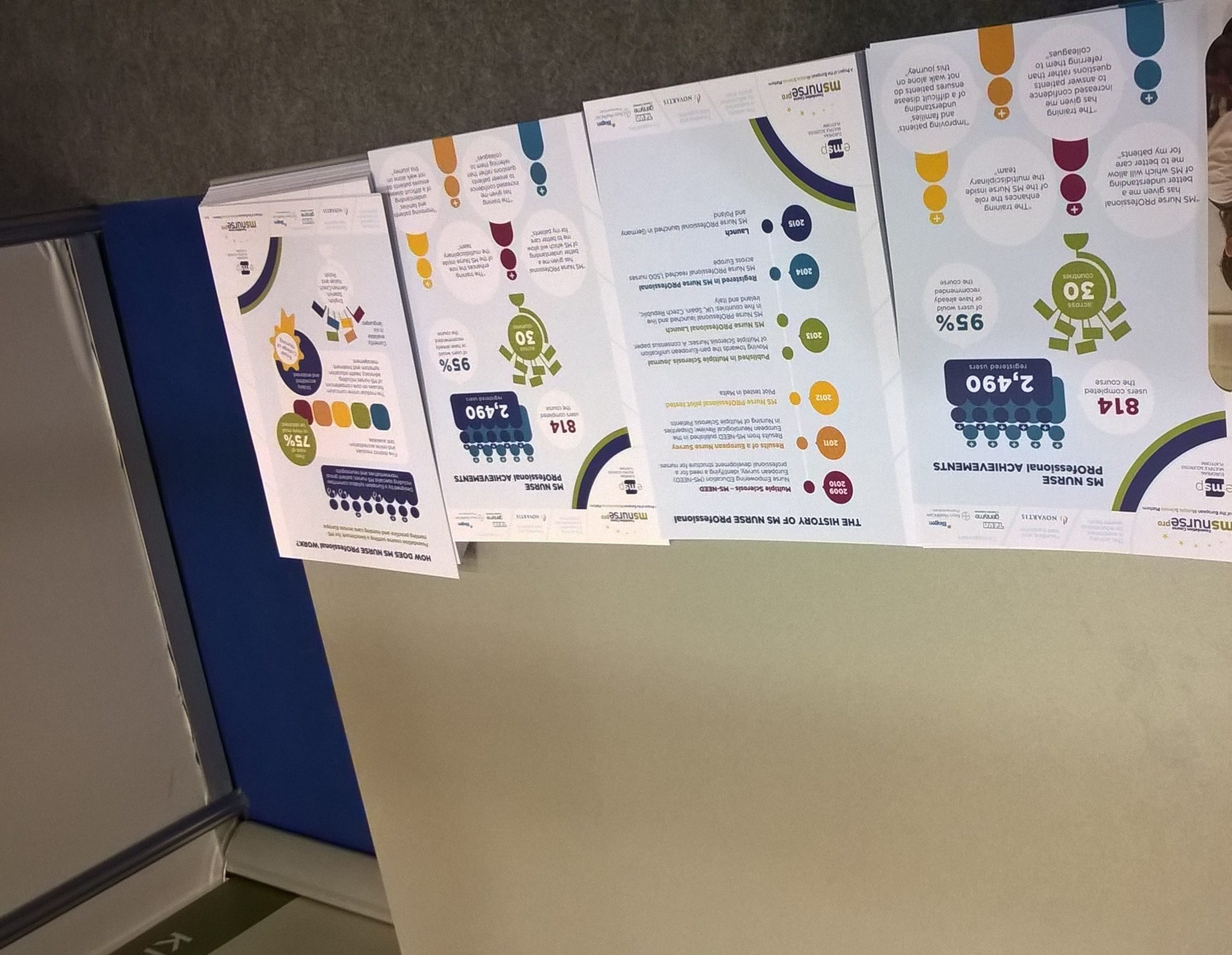 MS Nurse Professional was developed as a result of the MS-NEED survey conducted in 2009, which highlighted the disparity of access, availability and standards of specialised MS nursing care across Europe for people with MS and their families.
Established through the European Multiple Sclerosis Platform (EMSP) in collaboration with Rehabilitation in Multiple Sclerosis (RIMS) and International Organization of Multiple Sclerosis Nurses (IOMSN), this programme consists of an online training curriculum to support the evolving role of MS Nurses.
The tool itself consists of five interactive online modules that aim to provide nurses with consistent, accredited knowledge.
---