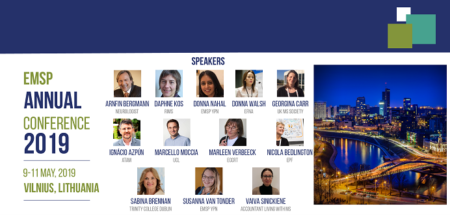 ---
EMSP Events
EMSP Annual Conference 2019: Full programme available
02.04.2019
Spring has finally arrived in Europe and this new season brought not only new hope and life but also wonderful news to the European MS community.
We are officially six weeks away from the EMSP Spring Conference 2019 and it is still not late to secure your place in Vilnius, Lithuania from 9 to 11 May 2019!

What's more, we are delighted to announce that the full provisional programme for the conference is now available online! Check the programme below: a great variety of speakers will help us to learn more about digital health in multiple sclerosis (MS) management.
Be part of the discussion and help us shape the MS landscape!
DISCOVER THE FULL PROVISIONAL CONFERENCE PROGRAMME

---