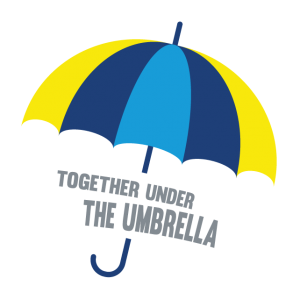 ---
From Europe
EFNA: Launch of Together under the Umbrella, a campaign on brain disorders
27.01.2016
EMSP's partners at the European Federation of Neurological Associations (EFNA) have launched a new campaign aiming to educate and raise awareness of the impact of brain disorders.
Together Under the Umbrella was launched on 15 March, during the Brain Awareness Week, a global initiative to increase public awareness of the progress and benefits of brain research.
EFNA's campaign came about as a response to requests from members to 'brand the brain' by grouping all brain disorders under a common symbol.
Stakeholders interested to support this campaign can sign up here.
1 in 3 under the umbrella of brain disorders
The related hashtag is #undertheumbrella, and the slogan: '1 in 3 Europeans fit under the umbrella – do you?'
Together Under the Umbrella intends to lead to an increase in public, political and scientific support for all brain and brain-related disorders, and subsequently help reduce the associated stigma.
---