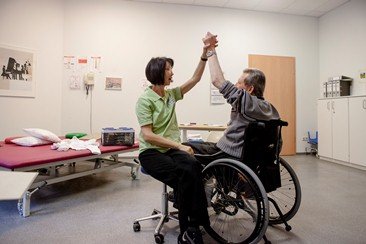 ---
From Europe
ECTRIMS continues MS nurse fellowship programme
11.01.2015
The European Committee for Treatment and Research in Multiple Sclerosis (ECTRIMS) is entering the second year of its multiple sclerosis nurse training fellowship programme for qualified/licensed European nurses, launched in early 2014.
This initiative provides the opportunity for MS nurses to obtain additional expertise through practical nursing experience and training in a mentored MS environment in Europe.
The general aim is to enhance care and support of individuals with MS by fostering improved clinical care and education and by helping to promote best practices in nursing care throughout Europe.
The training period must be for a minimum of 6 months or up to one year in duration. Generally, a maximum of three fellowships will be awarded each year.
For a list of current fellows please click here. For more information and to submit a proposal for consideration, click here. EMSP is also running a project offering online training modules for MS nurses across Europe – MS Nurse Professional.
---