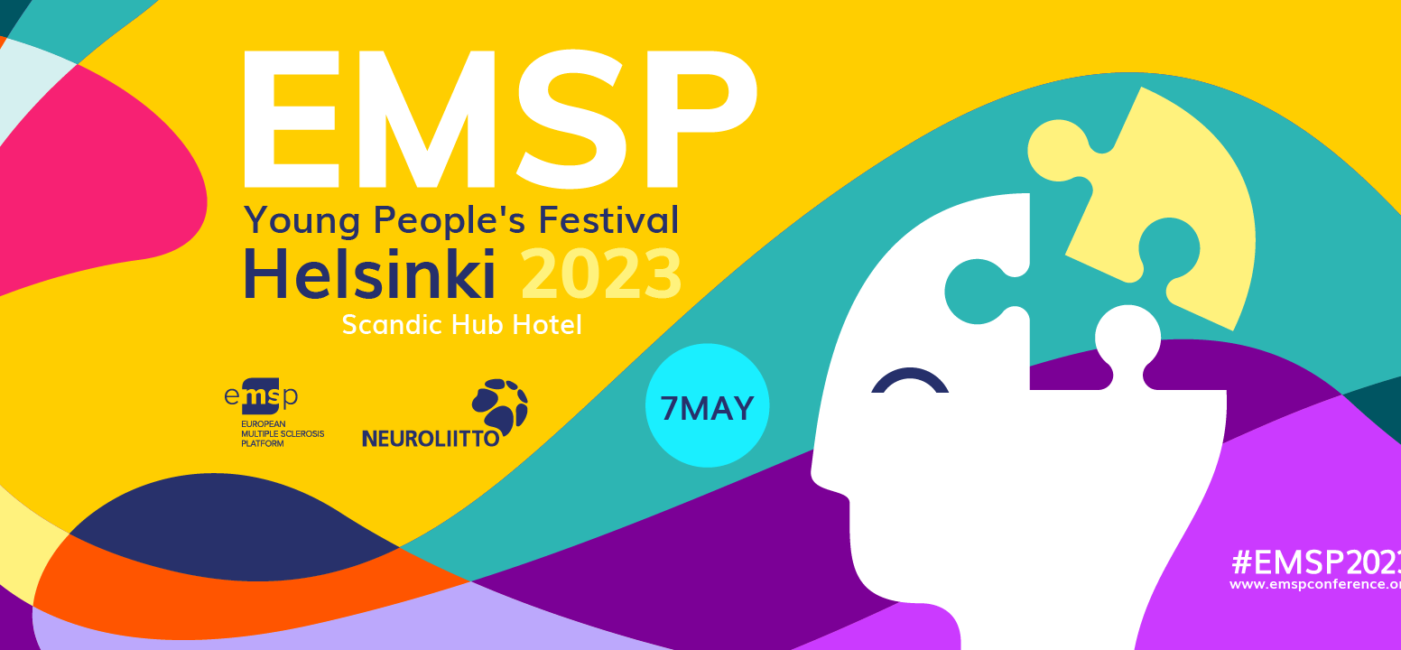 EventYoung People's FestivalYoung People's NetworkYPN
EMSP Young People's Festival 2023
06.05.2023
The Young People's Festival is an empowering conference designed to support and inspire young adults between the ages of 18-35 living with MS. Through an engaging program of seminars, panel discussions, and workshops, attendees will gain knowledge and resources to help them navigate their lives with MS. They will learn ways to use their potential, build their career, maximize their quality of life, as well as gain tools to advocate for themselves and their peers. Attendees will leave with a renewed sense of hope, support, and community, as well as the skills and confidence that will set them up for success in the workplace or activities fulfilling them.
The event is organised by the European Multiple Sclerosis Platform, the umbrella of national organizations for people living with MS in Europe, in collaboration with Neuroliitto, the Finish organization for people with MS and rare neurological diseases and their relatives.
The event is open to all young people between the ages of 18-35 living with MS or other aligned conditions such as NMOSD and MOGAD.
Sounds interesting? Apply by writing a motivation letter and sending in a short tip or piece of advice from you for someone newly diagnosed with a neurological condition. The most motivated amongst you will be chosen to attend the conference. The attendance fee will be covered by EMSP. Within the motivation letter, please indicate whether you (or your national MS organization) will be able to cover your travel and accommodation or whether you are asking for a bursary, meaning that EMSP will cover your travel and accommodation for the event.