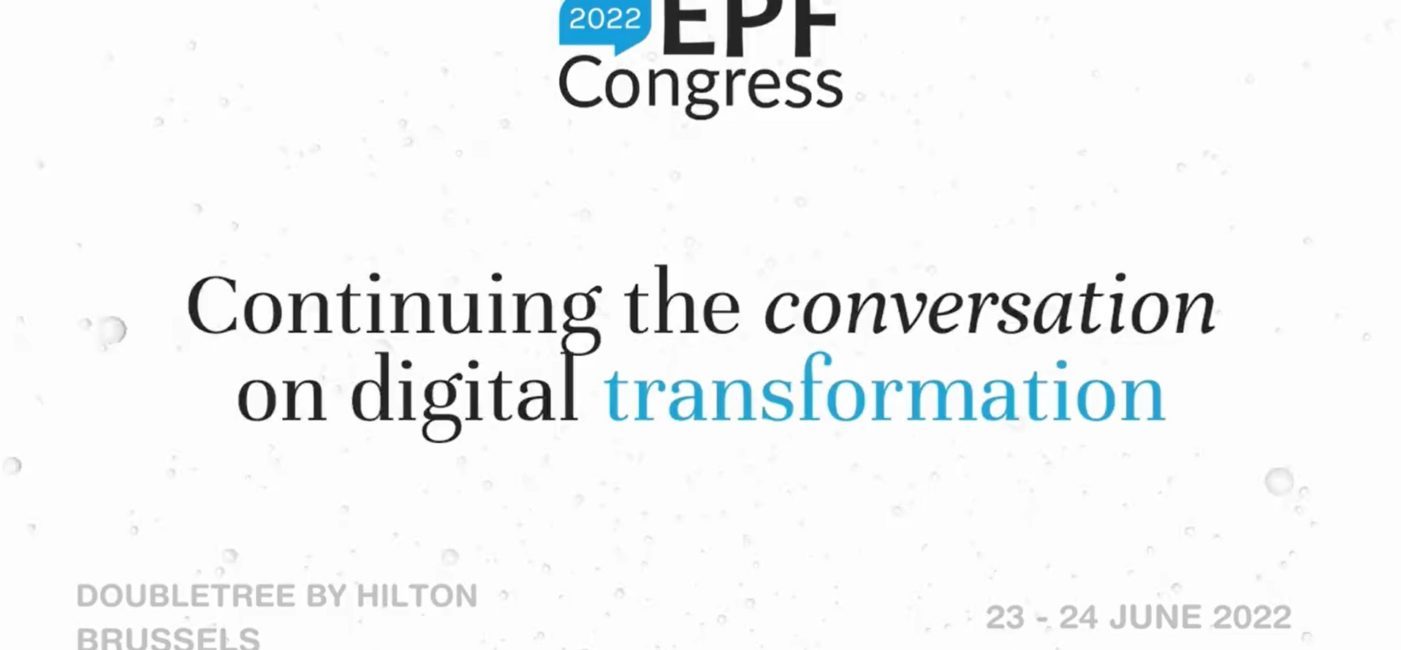 Partner Event
EPF Congress 2022
23.06.2022
The European Patients' Forum will organise the EPF Congress 2022 – Continuing the conversation on digital transformation on 23 and 24 June 2022 in a live-streamed format.
This unique event will take place at the DoubleTree by Hilton, set in a prime location in the heart of Brussels, Belgium, with the option of participate online for those who wish to join remotely.
The registration for the event will open on 4 April 2022.
About the EPF Congress
Following the success of the EPF Congress 2021, EPF will hold a two-day in-person event that will expand the topics we first explored last year. While they will continue to investigate the digital transformation of healthcare and reflect on their engagement in EU policies focusing on digital health, they will put the spotlight on policy-making initiatives, connecting meaningful patient involvement to the EU data strategy, the European Health Data Space and initiatives on artificial intelligence.
The EPF Congress 2022 will include a wide audience of patient representatives, policymakers, health systems experts, healthcare profession representatives, academics, and industry representatives, from Europe and beyond.
Join EPF and hundreds expected to exchange on the path forward for integrated digitalised healthcare on 23 and 24 June for two days of learning, exploring, testing ideas, and co-creating solutions.
More details, registration, and preliminary programme will be available soon on their dedicated website www.epfcongress.eu.