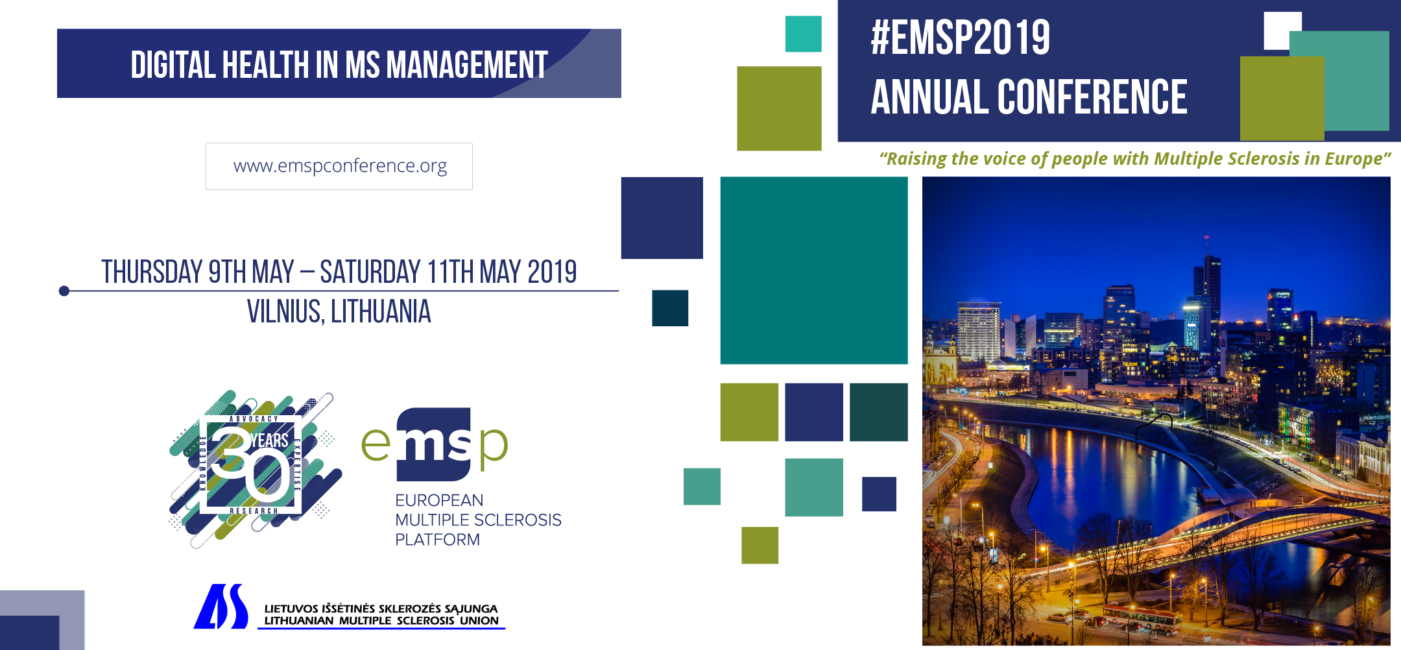 EMSP 2019 Annual Conference: 9–11 May, Vilnius, Lithuania
09.05.2019
Event Location
In 2019, the European Multiple Sclerosis Platform marks its 30 years of raising the voice of people with Multiple Sclerosis in Europe.
At the eve of the European elections, the MS patient community will be gathering in Vilnius, capital of Lithuania for EMSP's Annual General Meeting (Thursday 9th May 2019, Members only) and EMSP's Annual Conference (Friday 10th and Saturday 11th May 2019).
We look forward to welcoming you for what promises to be yet another insightful conference with high-powered networking sessions and impactful keynote presentations. The EMSP conferences represent a valuable forum for the exchange and sharing of knowledge and experience in the field of multiple sclerosis.
We encourage individual patients, patient organisations, healthcare professionals, researchers, public health officials and policy-makers and the industry – at the national, regional and European level – to attend this Conference.
Be part of the discussion and help us shape the MS landscape!
REGISTRATION
Register before February 15th, 2019 and benefit from the early bird rate. Registration can be done via the link available on the conference website: www.emspconference.org
EMSP Members and residents from the Baltic states and Belarus can benefit from favourable rates.
ACCOMODATION
EMSP has negotiated favourable room rates at the conference venue (available until 15 Feb 2019 only). The rooms need to be booked and paid by the individual delegate via a link available at the conference website. The link brings you to the conference venue's booking system.
PROGRAMME
The theme of the 2019 EMSP Annual Conference is: Digital Health in MS Management. More details will follow.