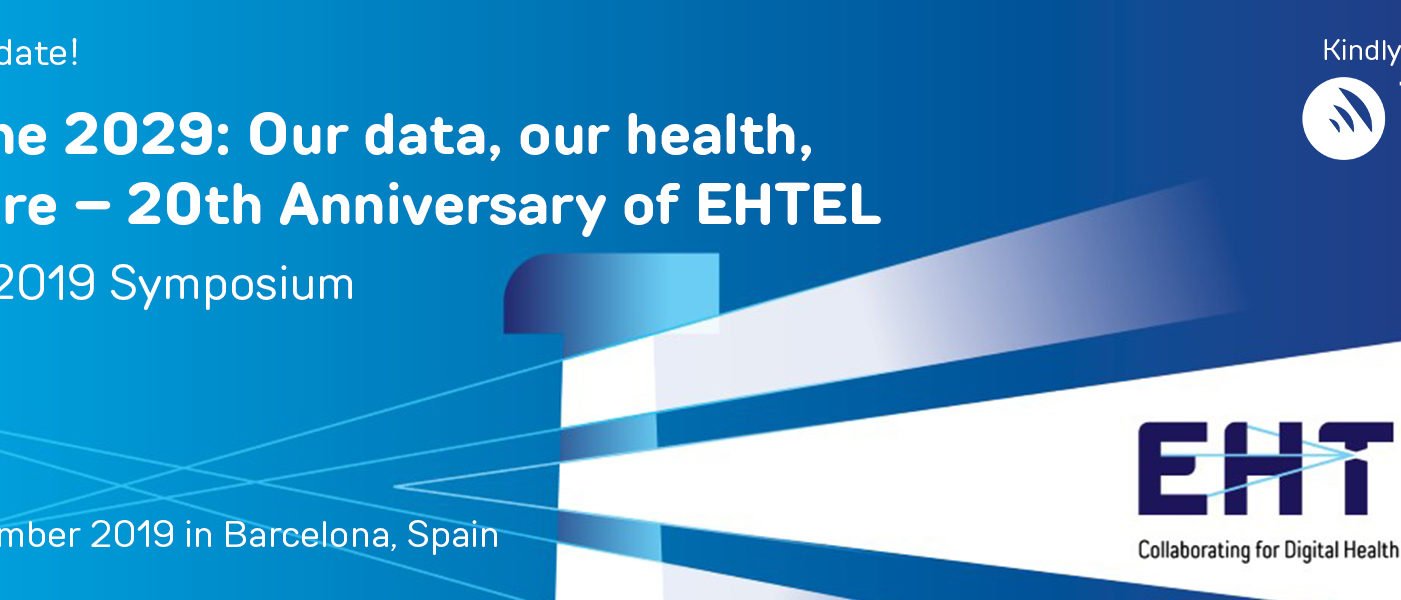 EHTEL 2019 Anniversary & Symposium
03.12.2019
Event Location
Save the Date to join the EHTEL Anniversary Symposium on 3-4 December in Barcelona
Help EHTEL imagine 2029. For its 20th Anniversary, EHTEL will shift from the Brussels tradition and convene the Digital Health Stakeholder Community in Barcelona. Join their annual symposium under the motto "Our data, our health, our care".
Learn about the most important challenges which face Europe as it moves forward on the health and care front to 2029.
Understand how the digital dimension has grown into a significant game-changer in health and care.
Join EHTEL to witness the overwhelming role of data in health and care, for example from a service and trust perspective.
Debate on how to prepare and maintain sustainable AI-friendly ecosystems in digital health.