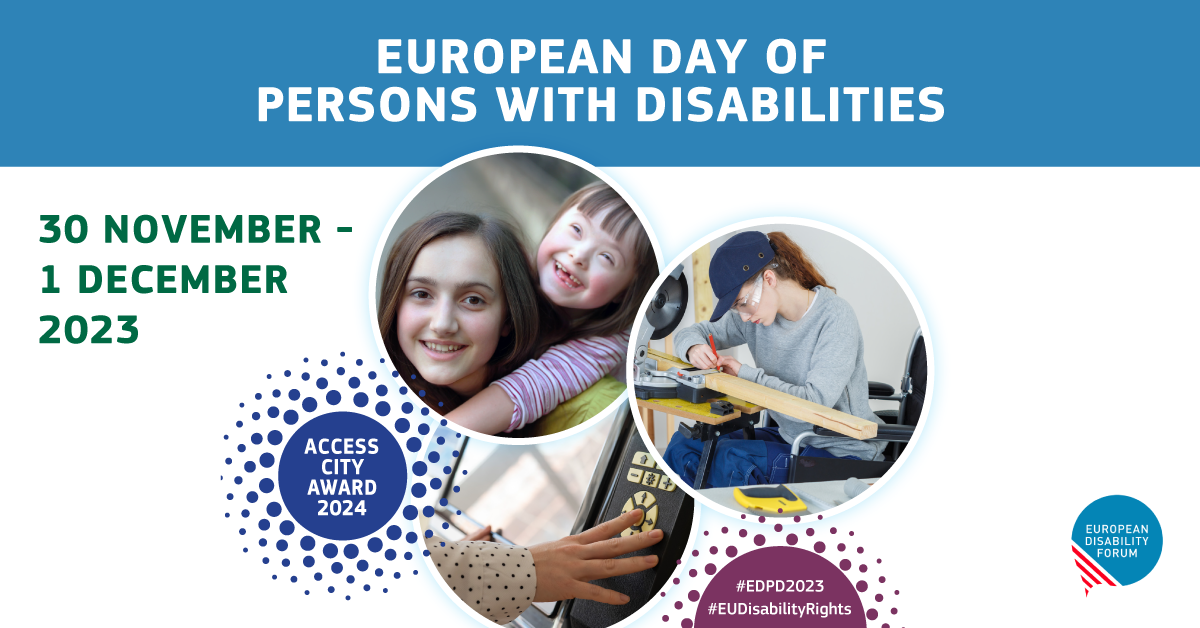 conferenceEuropean CommissionEuropean Day of Persons with DisabilitiesEuropean Disability Forum
European Day of Persons with Disabilities 2023
30.11.2023
The 2023 edition of the European Day of Persons with Disabilities conference is taking place in Brussels on 30 November and 1 December 2023.
The European Commission organises this annual conference in partnership with the European Disability Forum to mark the International Day of Persons with Disabilities. This 2-day event brings together more than 400 policy-makers, high-level experts and disability advocates. The wide participation of persons with disabilities allows for hearing their concerns and aspirations and to establish a dialogue with public authorities and other stakeholders.
As highlighted in the Strategy for the rights of persons with disabilities, we need to work together to make sure persons with disabilities enjoy equal rights and opportunities.
Programme
We will talk about the right to vote and to stand for elections. The year 2024 will be marked by the European elections. How can we make sure that everyone, including persons with disabilities, can effectively exercise their right to vote and stand for elections? This is the time to look ahead and to listen to persons with disabilities who are still sometimes excluded from political and public life.
2023 is the European Year of Skills. It is an opportunity to support the inclusion of persons with disabilities in the labour market and society. We will seize this occasion to look at the prospects for persons with disabilities to improve their skills and listen to their experiences and expectations.
Finally, it has been almost 3 years since the Strategy for the rights of persons with disabilities was presented. What have been the main achievements so far? What were the main challenges and what remains to be done to achieve a Union of equality where persons with disabilities can fully enjoy their rights? We will look at the strategy from different angles and listen to the testimonies of people whose lives have been impacted by the strategy's actions.
The conference will be closed by the Access City Award ceremony, where the winner of the 2024 Access City Award will be revealed.
Practical information
The European Day of Persons with Disabilities is a live event that takes place in Brussels.
As places are limited, participation is on invitation only. You can also write to us at EMPL-EDPD-ACA@ec.europa.eu to express your interest.