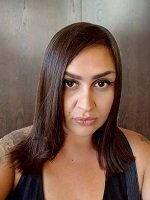 Tanja Malbaša
Tanja has been a project coordinator in the Association of Multiple Sclerosis Societies of Croatia since 2011. In 2018 Tanja became member of the European Multiple Sclerosis Platform ( EMSP) Executive Committee.
She was involved in several national and EU projects, conducting and designing campaigns for people with Multiple Sclerosis in the Republic of Croatia.
With her experience in campaigning and media relations, Tanja aims to use her expertise for implementing EMSP's current flagship projects and European best practices in her home country.